Legal Guidance for Business Sectors | Practical Law

Act quickly with confidence with Practical Law Sectors
Provide the most valuable and commercially relevant legal advice across a range of specialist industries.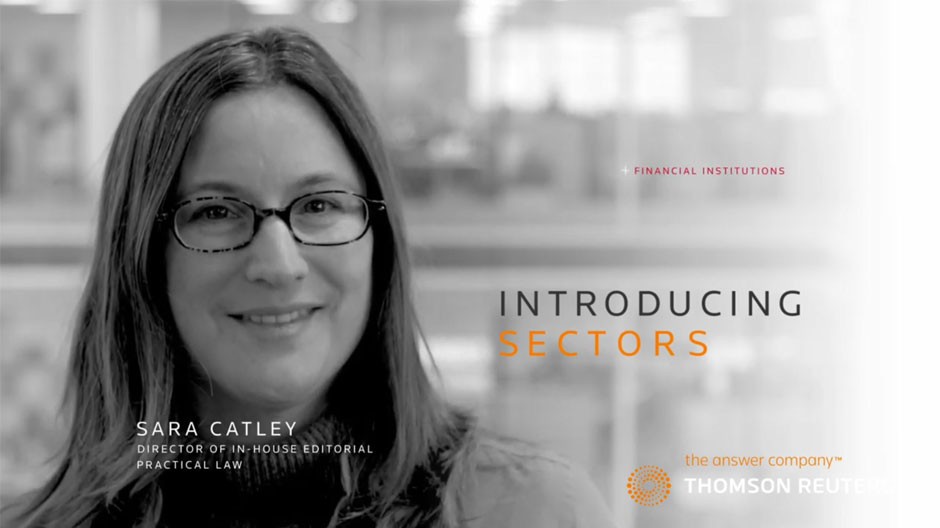 02:32
Tailor your legal advice more effectively and gain deep insight into specific industries with Practical Law Sectors. Whether you are a novice or have extensive experience within a given area, gather the tailored information you need fast with expertly curated content across a broad range of sectors.
Which sectors does Practical Law cover?
Practical Law Sectors brings together cross-practice area coverage for five key business sectors with tailored Reuters News and Westlaw cases, legislation and current awareness.

Energy
Keep pace with market and regulatory developments in the energy sector with our content on clean energy, electricity and downstream gas regulation, energy trading and power projects, as well as dedicated materials across the legal spectrum for the oil and gas industry.

Financial Institutions
Navigate this complex sector with dedicated pages for banks and insurers and reinsurers, organised to align with business lines and providing content on legal and market developments as well as a comprehensive gateway to the most relevant resources from across Practical Law.

Heavy Industry
Find the support you need when working on construction and infrastructure projects with resources covering a project's lifetime from design, approval and construction through to operation, maintenance and decommissioning together with material on relevant environmental, corporate and compliance issues.
Life Sciences
Discover dedicated resources for COVID-19, vaccines, Brexit, good industry practice, clinical trials, pharmacovigilance, manufacturing and distribution, with an emphasis on regulatory and commercial issues in the UK and EU.
Technology, Media & Telecoms (TMT)
Demystify AI, obtain a deeper understanding of cybersecurity, get to grips with the breadth of the media industries, and keep up with the fast pace of change in broadband and mobile.
Expertly curated content you can trust
Sector pages offer a wide variety of expertly tailored content in new and familiar formats:
Over 450 exclusive industry know how resources such as practice notes, standard documents, and checklists created and maintained by dedicated experts with deep subject area knowledge and substantial experience in each sector.
New easy-to-digest sector notes to help interns, trainees, rotating secondees and other novices get to grips with the sector covering basic introductory information such as key terminology and who's who in the industry.
Comprehensive legal current awareness feeds with selected legal updates from across Practical Law and Westlaw.
Browse an expertly curated selection of relevant know how from across practice areas, all intuitively organised by task on our exclusive sector pages.
Relevant cases, legislation, bills and guidance tailored to each sector and sub-sector.
A continuously updated Reuters News feed tailored to each sector and sub-sector.
Important dates relevant to your sector at a glance.
A curated list of leading commentary titles.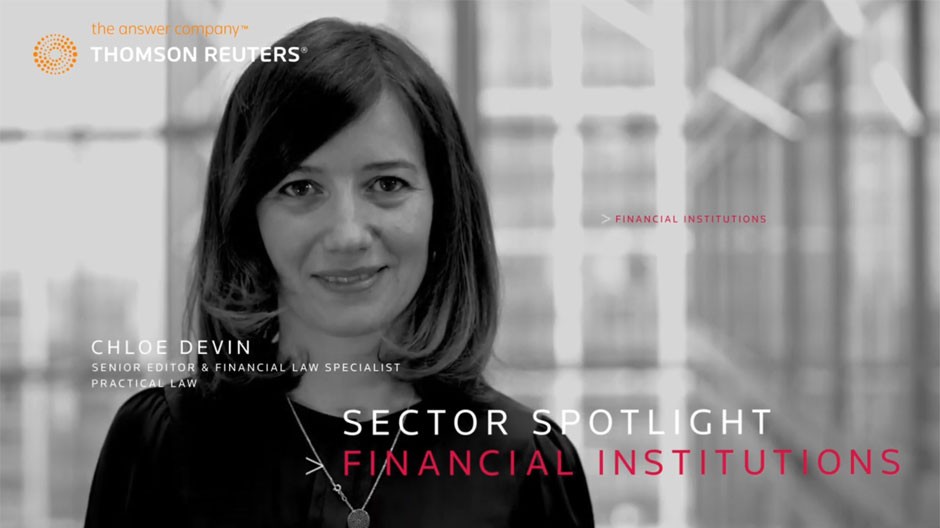 02:58
As one of the fastest-moving areas of the law, staying up to date with regulatory changes can be a challenge for busy legal professionals. Our banking resources provide a regulatory framework around new transactions as well as practical guidance tailored to asset classes on regulation. Our insurance resources include materials on a number of insurance lines, including energy, political risks and terrorism, motor, liability and cyber, and materials on outsourcing and InsurTech.
Technology, Media & Telecoms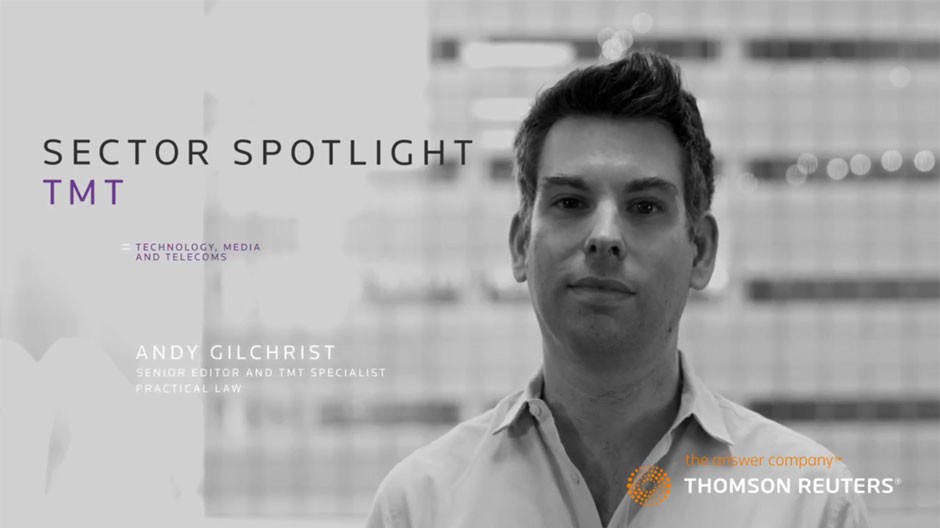 02:45
In a world of evolving technology, lawyers working in the Technology, Media and Telecoms (TMT) sector are having to work smarter as companies exploit, manage and monetise their technology and data assets. Our TMT sector includes a range of content in the most cutting-edge areas of TMT such as AI, blockchain and smart contracts.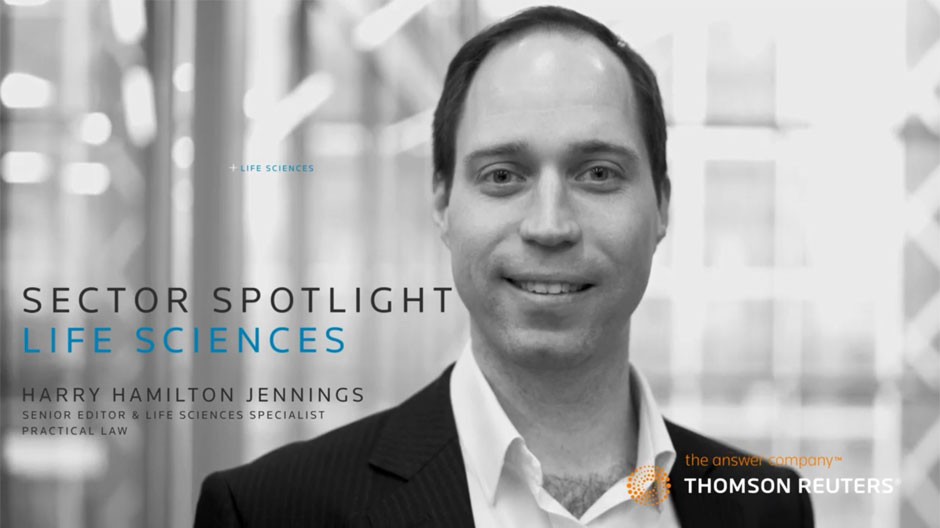 02:33
The law surrounding life sciences can play an integral role in bringing products and technology to market as well as protecting patients. In an area of vast complexity, our resources are designed to help you navigate the sector with confidence - with dedicated pages for clinical trials, drug manufacturing, advertising and promotion as well as an emphasis on regulation and research and development.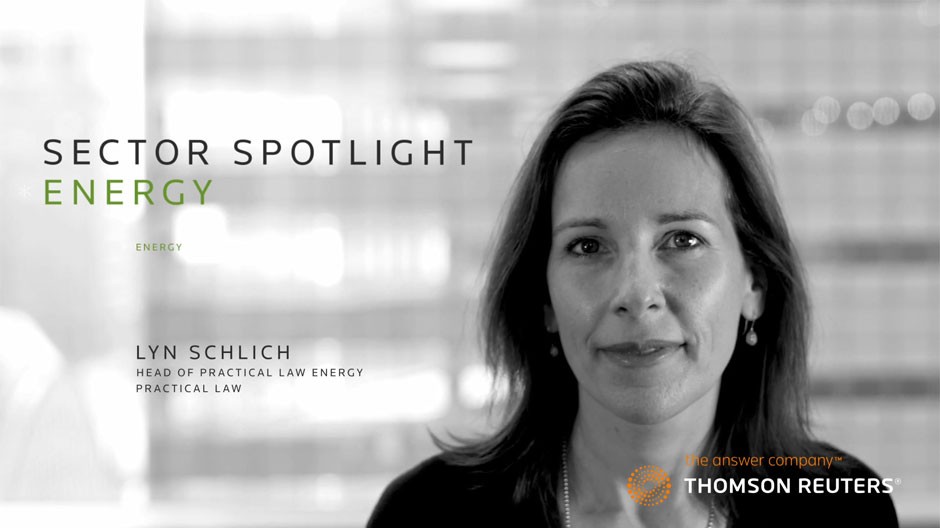 02:25
Keeping up with the pace of market and regulatory developments in the energy sector is a big challenge for both regulatory and transactional lawyers. Our content has been put together to cover key areas within the energy industry such as power and gas regulation, energy trading and power projects, as well as materials on upstream contracts to assist lawyers working in multiple jurisdictions.