Introducing Westlaw Edge UK
The most insightful legal research service on the market
The Westlaw you know. Now even better.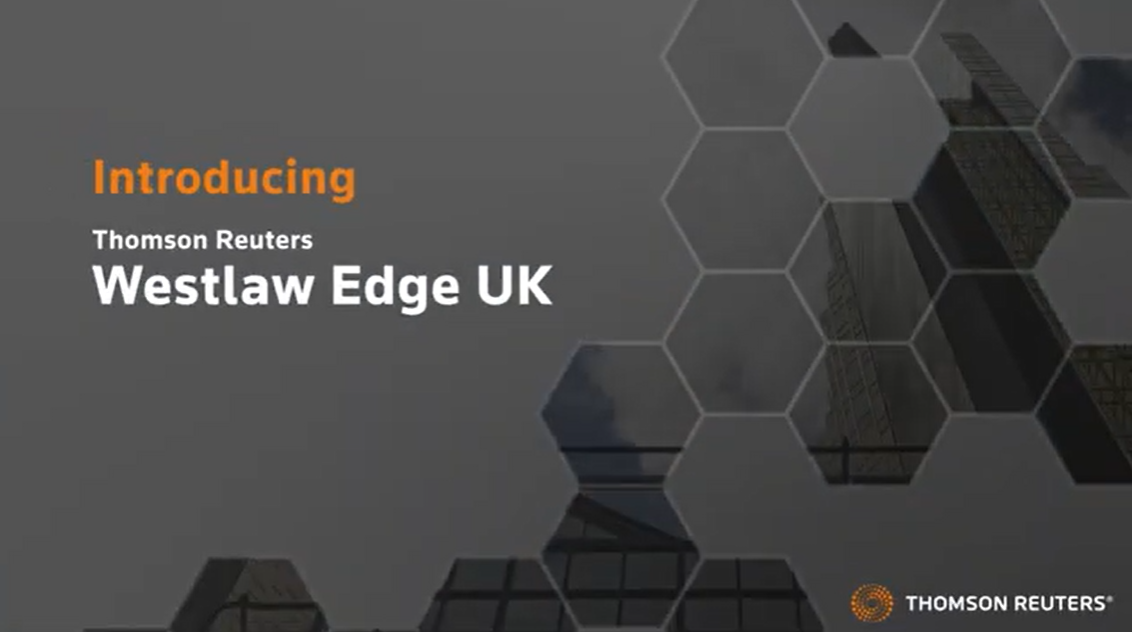 02:02
Gain a strategic advantage with Westlaw Edge UK, our next generation legal solution powered by over 200 years of expert legal content. Stay ahead of regulatory change, close out case research more effectively and navigate legal divergence with the EU with confidence.

Coming soon, Westlaw Edge UK allows you to carry out more efficient and insightful research than ever before. Reduce the risk of missing key information, and give your team the tools to meet increasing expectations from your client or organisation.
Transform your research process through meaningful data visualisation. Spend less time compiling your case research with interactive diagrams that expose and analyse relevant cases at the click of a button. Only focus on the cases that matter and be sure that you have exhausted your research.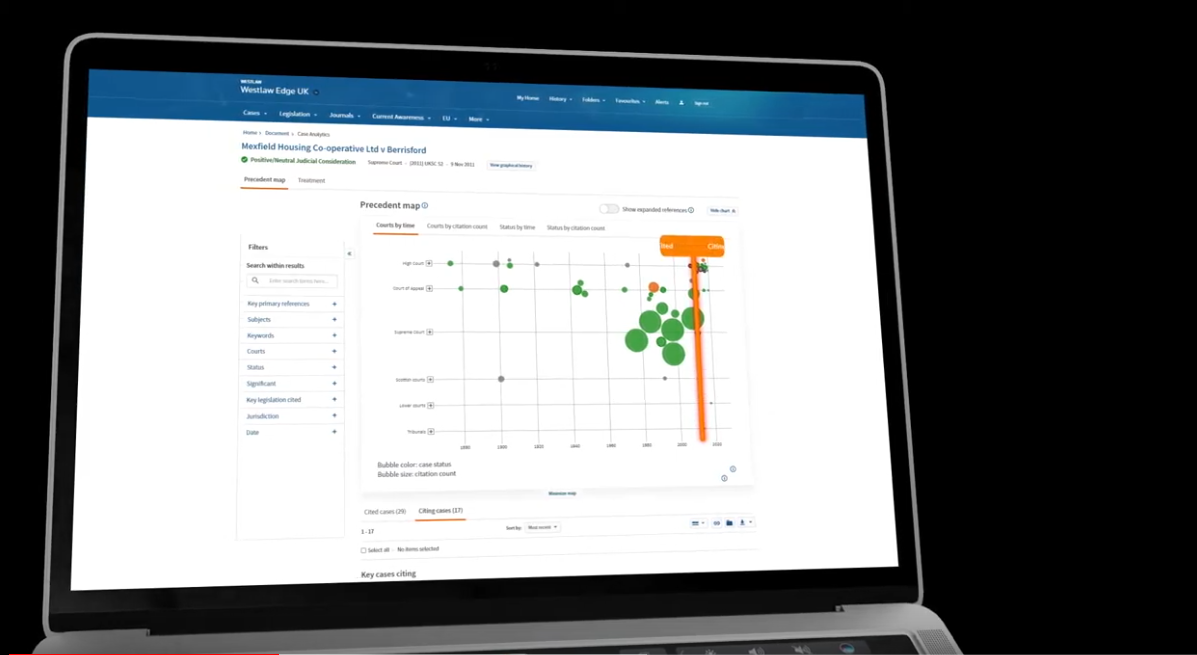 02:01
---
Understand quickly how the law affects you, your organisation, and the industry at different points in time. Compare two versions of legislation across UK, English, Welsh, Northern Ireland and Scottish jurisdictions, with key differences marked. This includes historical, current and prospective versions. Predict what the law may look like in the future with amendments made by Bills in progress.
Using the same coparison tool, simplify the laborious process of comparing EU and UK content, understand how the legislation diverges and deviates, and communicate this to your clients with ease. Stay one step ahead with the latest amendments and their impact, both now and in the future.
---
Anticipate the likely impact of legislative change so you can deliver the best advice. Move away from manual checking, so you can focus on the work that matters most. Be sure that if anything changes, you'll be instantly notified and can pre-empt demands.
---
Research confidently with Westlaw Edge UK
Learn how to leverage Westlaw Edge's powerful features from the start with expert training from our in-house team to help you apply these advanced tools to your specific research process.
Want to know more about Westlaw Edge UK?