Thomson Reuters
Definitive guide to legal document automation for in-house
Introduction
Why should I read this?
Legal document automation isn't scary. Automating the creation of documents isn't intended to replace, minimise or threaten what lawyers do. Lawyers always have been, and always will be, the guardians of the legal documents that form the basis of all business; but by automating certain parts of the process, they can be liberated to focus on elements of the role that add real value. But where to start? Document automation can bring speed, efficiency, consistency, less risk and lower costs — but how do lawyers, whether in house or in private practice, start to realise those benefits? How do we define the key terms, how does the process work, and which documents are suitable? What can we learn from the early adopters about getting buy in, implementing solutions and measuring ROI?
This guide will demystify document automation, helping lawyers to understand how to be ready for automation — and make a measurable success of it when it's time to implement.
Document automation means creating automated templates, using software, for legal documents (such as contracts). Once the templates are created, users of the software usually answer questionnaires. Once it has this information, the software can instantly generate the contract, and you're done.
The purpose is to automate the repetitive process of building a document from scratch each time you need a new contract. In practice, many contracts are extremely similar, with just a few variations. So, for example, once you create an NDA template, the next time you need an NDA, you can generate it much more quickly using the questionnaire. The completed questionnaire will enable the system to dynamically create the document, selecting and inserting clauses throughout based on answers given. The software also persists all formatting, numbering and document styles as per your requirements which saves even more time.
Automating the creation of complex documents can dramatically reduce the human effort, time and costs involved in drafting. It also helps to reduce risk; once the initial template build is done, the opportunity for human error to creep into the drafting process is dramatically reduced.
Finally, successful document automation can allow colleagues to self-serve. For example, if an in-house legal department invests time into automating the templates for its sales contracts, then when a new sale is made, the sales manager can answer a few questions within the software and generate a watertight sales contract without imposing a time cost on legal. This leaves legal free to focus on the biggest risks and value-adds.
How it works – legal document automation process
Consider document automation if your documents or processes are:
High risk and require consistent inputs and outputs across a standalone document or a broader suite
Done repeatedly, using well-established documents and processes
Tedious or time consuming to complete manually
Of a type that could benefit from clients or a third party inputting data or participating directly in matter workflows
Document automation may not be suitable for:
New areas of legal practice with processes and documents that are still to be settled
Unique or non-repeatable tasks and bespoke matters, done on an ad hoc basis
Matters with frequently changing requirements
Documents that are not in Word format
If automation is not the right solution, consider other ways to improve matter management, such as task management tools and process mapping.
Jargon buster – terms you need to know
During discussions about document automation platforms you may encounter some unfamiliar technical terms. Explained here are some of the most important words and phrases.
Content Management System (CMS)
A Content Management System (CMS) is a computer application — often cloud-based — used to manage digital content. You can use it to add, edit or delete content for publishing on an external website, or an internal intranet. A CMS can also be known as a Document Management System.
Decision tree
A decision tree is a diagram, which a user can follow to employ and automate the processes, expertise, reasoning and decision-making that would usually require a human subject matter expert. A questionnaire in document automation software can act as a dynamic decision tree, guiding the user through data to produce repeatable legal advice.
Dictionary
Each template within a document automation system has a dictionary. The dictionary is a description of all variables and business rules contained in that template. It contains all aspects of the variables, including names, type and how questions should be asked on the questionnaire. Dictionaries can be specific to each template, and included as part of that template's document, or used by multiple templates, in which case they are placed in a separate document called an external dictionary.
eSignature
An eSignature or electronic signature is a means by which a person can indicate their agreement with the content of a document or set of data. Like its handwritten counterpart in the offline world, an electronic signature is a legal concept capturing the signatory's intent to be bound by the terms of the signed document.
Field
A field or variable is an area of the document being automated that must be able to change with each transaction or usage of the document. These could be things like the party name, a date, a monetary value, a registered address, and so on.
Generated document
The generated document (or documents) is the output of document automation — this is the document that your questionnaire page generates or assembles. Its fields will have changed to reflect the names, dates and other variables that are specific to the transaction in question. It will only include those clauses that pertain to the answers you gave to the questionnaire.
Guidance
Document automation tools allow you to add guidance to questionnaires, to help users fill in the correct data. Guidance can contain hyperlinks to other pages on the internet or to your company's intranet.
Questionnaire
The questionnaire is what the user of the document automation software interacts with, in order to generate the finished document. Questionnaires are very flexible: the number of pages, their branding, the amount of guidance and hyperlinks, the text of the questions and page and group headings can all be customised.
Template
A template is a document you create in the automation software that includes all possible clauses and scenarios. You then apply mark-up to the template to give details of which clauses should be used in which circumstances.
Variable
Variables are containers for data in the document. This data could come from different places: it could be acquired through answers to the questionnaire; it could be calculated with reference to numbers entered in the questionnaire; or shorthand terms that pull more substantial data from the dictionary.
Variable types
Every variable has a type which determines what kind of data it is holding and which functions can be applied to it. Some types of variable within a document include:
Text – A single line of text containing any alpha-numeric characters.

Whole number – A variable that contains a whole number only.

Multiline text – Any number of lines of text, including alpha-numeric characters and line breaks.

Decimal number – A variable that can contain a whole number or decimal number.

Yes/No – A variable that only contains a yes or no answer.

Text selection – A variable that has many choices. This can be a multi-select checkbox question or a single-choice dropdown.

 

File upload – A path to a document to be uploaded and re-generated.

Computable – Contains a calculation or business rule. Such a variable won't be 'asked' on the questionnaire, as it will be calculated from other inputs.

 

 
 
How are others using document automation?
Benefits of automation
Increase matter velocity for more predictable and more profitable AFAs
Capture and codify lawyers' expertise
Leverage workflows to develop new business models with clients
Win new clients with better business development
Is automation right for you? Top 10 questions in-house legal teams need to ask themselves
We have spoken to hundreds of in-house legal teams about their contract maturity and needs and have narrowed down the top 10 questions on their minds when it comes to improving their contracts process. There isn't always a single straight answer, as it will depend on the situation, but the answers we have suggested here are based on the most successful solutions in our experience.
Note: we have used the terms "document automation" and "contract automation" interchangeably here. In-house legal departments
Q1: How can I make my team more efficient to free up their time for higher value, and more interesting, work?
A: Through the automation of your contract templates, self-service contract creation and efficient approval workflows.
Q2: How can I get better visibility and control of the contracts that my company is creating?
A: By using contract automation software that offers analytics dashboards and reports.
Q3: How can I improve the management of our contract obligations?
A: By using 'guidance apps' with your contract automation software. Please contact us for more information on what this could mean for you.
Q4: How can I make sure I am implementing a future-proof solution for my colleagues around the business?
A: By using a solution that includes contract creation, approval workflow capabilities and a development roadmap that focuses on your needs as an in-house lawyer and the business demands for innovative technology capable of integrating into your business technology ecosystem.
Q5: How can I leverage automation technology to control legal spend?
A: By automating the contracts process, the team can keep more tasks in house rather than outsourcing them to expensive law firms.
Q6: How can I use contract automation to demonstrate our value to the business?
A: Through a better understanding — using analytics — of the contracts process, how it leads to faster revenue recognition and lower risk to the business.
Q7: How can I enhance our risk mitigation and compliance through contract automation?
A: Through a tighter control over what contracts leave the company, their quality and the negotiation process. This is greatly enhanced by the right collaboration and reporting capabilities.
Q8: How can I leverage my team's expertise throughout the business, for example with the sales team?
A: The legal team's use of contract automation software empowers teams to conduct their business more quickly and efficiently. Sales teams can confidently go from draft to signature while on the move, knowing that they are working with pre-approved (and legally reviewed) templates. A sales person does not have to wait to have someone from legal initiate the first draft. He/she can self-serve, ensuring all the data needed is captured in the sales agreement. The legal team's risk is mitigated because the sales organisation is working with the latest version of the agreement in question and approvals can still be implemented where non-standard drafts are being initiated.
Q9: How can contract automation help with revenue leakage?
A: Manual data capture is often the starting point for any revenue leakage concerns. Document automation minimises this through the automation of as many data capture elements as possible. Whether it's the automatic retrieval of supplier information from your contact management system for input into an agreement, or the calculation of the final payment amount on the delivery of a service obligation, document automation software functionality and integration touchpoints minimise the impact that human error can have on this concern.
Q10: How can I better understand my company's maturity when it comes to commercial contracts?
A: You can benchmark yourself against other legal teams by using in-house contracts maturity benchmarking tools.
"In terms of both production costs and staff time we've seen a significant return on our investment"
Case study - AXA PPP Health
AXA PPP Healthcare is one of the largest private medical insurance providers in the UK, serving around 2 million customers internationally. The company adopted document automation to generate commercial contracts for its large corporate clients, but it soon looked to expand document automation to other areas where inefficiency created costs and risk. AXA's membership policy documents, of which there were often more than 80 different versions, were produced through an inefficient manual process. Its publishing workflow was time consuming, with huge scope for human error and inconsistency, creating a negative feedback loop with errors in documents requiring reprints that caused the cost to balloon even more.
AXA deployed its document automation tool to reinvent the process. It could use the template process to 'hard- code' its brand identity into documents; then when a new membership policy document was needed, stakeholders could quickly generate one in the house style. More importantly, when a policy change occurred, through automation, AXA could roll the change out across scores of documents instantly, without needing an external agency to enact published changes at cost, as with the previous process. Keeping this workflow in-house and digitised through document automation allowed AXA to control the process much more tightly and minimise the risk of errors. The project won an award internally. AXA's Stuart Wilkes, head of technical services, said: "in terms of both production costs and staff time we have already seen a significant return on our investment".
"We now have certainty about the contract terms, as well as a clear audit trail."
Case study — Reckitt Benckiser
For in-house legal departments, the pressure to deliver more for less since the global financial crisis is a key driver to adopting technology. Katie Power, Head of Category Development Organisation at FTSE100 company Reckitt Benckiser, had the mandate to improve legal efficiency: document automation was a logical step. "I wanted consistency and simplicity," says Power. She scoped the requirements carefully, looking to build on previous initiatives, but she also focused on those areas where the business had experienced problems with legal. For a solution to work, it needed to be so easy to use, and obviously beneficial, that take-up within the business would be immediate. Power chose a pilot group of documents, with common contracts like NDAs, joint development agreements and digital service agreements. She used an external firm to perfect the documents, making sure they reflected current practice, and the company's house style. To implement the document automation, she and her team worked directly with users as they generated documents, to explain functionality and gather feedback to refine the process. Before long, Reckitt Benckiser had bought into the practice and moved to a self-serve environment, with the business empowered to generate documents themselves. This has resulted in business users being confident to work on the basis of contracts where previously perhaps they had been less confident; this brings certainty to business dealings, and reduces risk considerably. "We know that the business is using the new, up-to- date standard documents, so we have certainty about the terms on which we are contracting, as well as a clear audit trail, which is not dependent on an individual remembering to file a paper agreement," says Power.
Buyer's guide
Here's everything you need to consider when choosing a document automation solution for your legal department.  There are two primaries audiences to bear in mind. First, consider your lawyers and adoption, and secondly, consider use outside of the legal team by business users.
Ease of use
You need quick adoption to prove ROI, so the solution needs to be easy to use. Aim for a solution that integrates with commonly used platforms, like Microsoft Word. Aim to select a supplier that provides flexible services and support options that meet your requirements. For example, you may wish to create questionnaires and draft documents yourself, or may decide you prefer the supplier to do that on your behalf.
Ability to gather data
Look for a solution that: 1. Enables you to have visibility on all contracts e.g. the ability to search for all contracts covering a specific product, or perhaps all contracts created by a selected user; 2. Makes it easy to understand what's in the contract e.g. specific terms and conditions; 3. Helps you identify and manage obligations. Some solutions provide an alerts function, for example, you can set up an alert to trigger a notification 30 days prior to the contract end date.
Reporting and analytics
Strong data collection capability combined with good reporting and analytics functionality helps you measure and drive efficiency. The right solution helps you understand and monitor what is happening right across the contract life cycle. For instance, it could help identify bottlenecks and challenges that users encounter during the workflow. It can also be used to track user adoption, user activity, and content usage. Plus, it can review performance against agreed SLAs for document turnaround time. Look for a solution with the ability to create easy-to-understand dashboards. A good dashboard can prove invaluable when reporting to the wider business. It helps colleagues to quickly understand the volume and type of activity supported by the legal team, and brings a deeper understanding of how legal contribute value to the overall business.
Ability to build in approvals and workflow
The best document automation solutions include governance and workflow in their questionnaires. This means senior lawyers can embed best practice and advice into the workflow, allowing junior lawyers to train at the point of need, and generate best-in-class documents much more cost-effectively. Senior lawyers can sign off with smart workflow configuration.
Self-serve: approvals and workflow
Document automation is often used to help with internal governance between the legal team and the rest of the business. The ability to build in essential approval and workflow is even more critical for self-serve. For example, you may wish to ensure that the inclusion of certain values or parties in a contract triggers the involvement of the legal department for sign-off. Some solutions require the support of IT for this work. To avoid increasing the workload of the IT department, plus to ensure control sits within the legal team, choose a solution that allows the legal team to add approvals and workflow.
Capacity to interconnect with key systems
Save time by finding a solution that can speak to existing systems. For example, the automation tool could pull customer details from your CRM system to populate contracts. As well as leading to faster document creation, this can help enhance user adoption by making automation an integrated part of an existing process.
Appearance and user interface
First impressions count when it comes to new tools. Many members of your organisation have to be impressed by a software solution to stop it becoming shelf ware. You can't compromise on this due to price — there's no value at all in cheaper software that goes unused because either your legal department or internal clients hate its look and feel. Find an interface that excites your users.
Getting started
Researching the available products with these features will enable you to choose the right solution for your organisation.
Next, build your business case:
Scope the low-hanging fruit that you'd automate first, and calculate the time savings that would bring ROI for document automation.
Make sure you clarify how you'll resource the project — whether that's inhouse, an outsourced provider, or a combination of the two.
Sense-check your plan with peers at other organisations. What did they choose? How was the roll out and would they make the same choice again?
Once you're satisfied, request a pilot period with your chosen provider. Choose a discrete area with a high volume of similar documents, like real estate, and gather feedback from lawyers. If it goes well you can proceed to launch.
It's worth branding your solution with one name so that post-launch, lawyers all call it the same thing, rather than confusing each other talking about 'document assembly' and 'contract automation' when in fact it's the same thing.
It's no secret that legal teams are under increased pressure from their businesses to deliver more with less. These pressures are driving in-house counsel to think differently about how they deliver services to the organisation, the way their departments are run, and about the technology they can leverage to help them drive efficiency. 
Turning to technology, automation is considered a staple part of the toolkit to help legal departments drive overall efficiency via increased standardisation, improved risk management, reduced cost, time saved, and faster turnaround.
In order to purchase an automation tool, it is likely that you will need to quantify exactly how the tool will add value to the business and there are many ways to do so.
Return on Investment (ROI) is a popular metric used to support investment in automation technology as it is versatile and relatively simple.  Measuring ROI will also help compare the cost savings between various solutions when you're selecting them. Tangible ROI is the more traditional way in which to measure return. It deals with very specific information that is easy to measure for example, how much money will be spent and how much money will be saved over a period of time.
The very basic traditional ROI formula is as follows:  ROI = (Gain from Investment - Cost of Investment) / Cost of Investment
The less tangible benefits of automation can also be very powerful justifications for investment. For example, increased accuracy, more free time, and reduced risk can be at least as beneficial to the business as the more tangible ROI measures, even though they are qualitative and more difficult to measure.
To help get you started, we have provided some examples of both tangible ROI as well as examples of some less tangible benefits.
The first step: What is the current cost of manual processes to your business?
To understand how automation can positively impact your drafting process, you first need to understand what the current picture looks like. 
For each document type you are looking to automate, you should create a benchmark.  The numbers you need to measure are the frequency of use of a document and the time taken to draft a document.
Other useful data includes:
The average hourly cost per lawyer
Length of documents you are considering for automation
Typical length of time to complete a contract
Number of contracts handled annually
Time taken by the legal department to respond to different business queries.
Annual external legal spend with law firms
Average hourly rate charged by law firms
How many documents are your lawyers getting involved with?
Are the right documents been used?
Has human error resulted in costs to the business? E.g.  omission of a certain clause or condition, or inconsistent language use leading to onerous obligations or an adverse position 
Employee satisfaction rates.
Don't worry if don't have exact measures for all the above. You can always use estimates to start.  
Once your content is automated, take these measurements again. How has the drafting time decreased? How does this improve efficiency? What else has changed?
Calculating tangible ROI
Time and cost savings by individual document
Users of Thomson Reuters Contract Express report up to 82% time savings in generating drafts of legal documents with automation. This type of 'time taken' measurement is the most common way organisations using document automation quantify the results of automating a precedent. (Note: Different solutions will enable different time savings.)
As discussed ROI can be established by close monitoring of monthly statistics for each individual precedent. To calculate the ROI for each automated precedent, the document's manual drafting time is recorded. The automated drafting time is then subtracted from the manual drafting time to give the raw time saving. Monthly usage statistics for each precedent show how many of each precedent have been generated. Multiplying the raw time saving by the number of times a document was produced, and then by the average fee-earner's hourly rate gives the basic saving provided by document automation.
Reduction of external legal spend
Automation means that some work that was traditionally outsourced to external firms can be brought in-house thus reducing external legal spend. For example, an in-house legal team outsources all NDA work to an external law firm at a cost of £50,000 p.a. on a fixed fee basis.  The in-house legal team estimates savings of 75% if the NDA was automated and the work carried out in-house instead.  To calculate potential cost-savings you need to know how much you currently pay to law firms for external work.   Additionally, a decrease in overall time spent drafting documents frees up resources so that certain work that is outsourced to external legal providers simply due to lack of resources could now be brought in-house.
Time and cost savings: document consolidation and maintenance
Many precedents are variants on a single document type with variations to handle specific circumstances.  Each of these variants must be individually maintained and updated as any changes are introduced. For the purposes of automation, these documents will typically be consolidated into one document containing all the possible variants. This significantly reduces the overall time spent having to maintain document templates.
For example, there may be up to 16 variant documents of a commercial lease. Through automation this is consolidated into one master document template. When legislation changes and citations need to be updated within documents, the document owner now only needs to update one single document, representing a significant decrease in costs for maintaining documents.
As part of the automation process, a record should be kept of any document consolidation. A benchmark figure for each document set should be fixed as an estimate for the time currently spent maintaining the individual documents.
Going forward, future maintenance on the single or reduced precedent suite can then give an indication of the efficiencies and cost savings delivered.
Other benefits
Time to respond to business requests
Considering drafting efficiencies, if the legal team can respond to a request within hours — generating a document that might take the best part of a day without automation — there's no doubt the business will be more satisfied with that level of service delivery. Automation can enable the department to handle an increased number of transactions, and a faster turnaround time.
Improved service to the business
There is also a case to say that by introducing efficiencies in drafting, the legal department is freed up to provide improved service to the business.
Speeding up the sales cycle
On the more innovative side of in-house legal service delivery, business users can be provided with access to automation services directly to enable them to self-serve.
By giving business users direct access to the automation software, legally compliant contracts can be generated in a fraction of the time they would normally require. This significantly reduces the amount of time spent in the contracting process, speeding up the overall sales cycle.  It also means that business users are more likely to encourage customers to accept standard terms.
Short sales cycles and closing deals quickly ensure a healthy new business pipeline and brings increased revenue. Delays in the contract creation process slows down the sales cycle and can be costly to the company.  Shortened sales cycles reduce the risk of lost opportunity caused by delayed contracts.
Reduce risk of errors in contract
Manging risk is a top concern for all businesses. The risk of human error in manual drafting can be extremely costly to businesses. As such standardisation of documents is a key initiative for many legal teams. Through the use of automation, the risk of errors and subsequent time and resource costs are significantly reduced.
It helps ensure everyone is delivering the same high-quality service as:
Only allowable options are presented to the user
User only interacts with the questionnaire – Only lawyers have access to the Word Document
Templates means that updates are more easily applied and distributed to users.
If you've decided that you need document automation, then you've made an important step towards faster, more efficient client service. But your decision alone is unlikely to be enough. There are other key stakeholders in the company who'll be affected by, and have an interest in, your decision to implement a new solution. Here are their main concerns, and how to address them. 
The Head of Sourcing/Procurement
Here's how to address procurement concerns.
Right-sourcing/risk mitigation: Make sure they understand the wider resource impact of implementing document automation. Provide the hard numbers around time and cost savings that will result from automating legal work and bringing it in house. Explain additional applications, such as sales and HR self-serving contracts.
The right supplier: Ensure that procurement understands the value of your chosen solution over the others, particularly if they vary in price. Breaking product features down simply, and explaining security, integrations, ease of use and scalability are key to making procurement comfortable that you've chosen the right tool.
Predictable costs: Procurement hate surprises, particularly expensive ones. Make sure suppliers have explained their pricing policy with clarity — including training and implementation — and any costs that would be incurred by adding extra users, features or integrations further down the track.
Request for Proposal (RFP): Nothing makes procurement more comfortable than a rigorous RFP process. Asking suppliers to engage in this for document automation is a good way to communicate product features and value to procurement in a language they understand.
The Chief Information Officer (CIO)
Here's how to address the concerns of the CIO.
Cost reduction and ROI: The CIO wants to be able to show ROI and demonstrate cost efficiencies at their level. Make sure they see quantified cost impacts that they can report — particularly if they extend beyond just the legal department (for example, into sales or HR).
Employee engagement: Deployed correctly, new technology can revitalise employees, liberating them from mundane work so they can focus on high-value tasks. Make sure the solution is communicated in this way, so in-house lawyers don't feel they're being automated out of a job.
Technical details: Your CIO will have numerous questions around security, data management, integrations, compatibility, upgrades and maintenance: make sure you're ready to answer these questions if you hope to sell the CIO on the solution. Red flags against any of these will raise too much risk for a CIO to sign off on new technology.
Other Stakeholders
Every company is different, and will have different stakeholders for new technology. For example, in some companies, contracts management is owned by legal; in others, it's owned by a global procurement team. The exact stakeholder may vary but make sure you're ready to address these concerns:
Efficiency: Some colleagues may simply be unaware of how much legal resource is used up by manual contract processes. Communicate this clearly so they understand the need, and why finite spend (to which their department might have been entitled) should be diverted to document automation solutions.
Managed risk: Colleagues who may have held sign-off privileges for contracts might worry that with the new system, their jurisdiction is reduced and their sign-off rights are lost. Make sure that the approval workflow capabilities of the document automation solution are widely communicated, so no stakeholder feels that they're losing control; in fact, risk will be managed even better.
Terminology confusion: Different stakeholders might have different terms for the same solution. Document automation, document assembly and contract generation are often used interchangeably — make sure everyone's on the same page, with enough information to make an informed decision. Finally, consider who holds ultimate sign-off. Depending on the size of your company, this could be the CEO or CFO — do they know what document automation is, and what it's for? Be prepared to educate colleagues at a basic level, and make sure you leave enough time to do this properly.
You've now identified that your law firm can benefit from legal document automation and have evaluated your automation options. The next step is to start building a business case.
To help you build your case we've identified some key business considerations your business case should address:
Why the business should automate and what will the return on investment be
That the appropriate resources required are available, or the costs are included in the business case
The impact of change and a plan on how to manage it
What a successful implementation looks like.
The key business considerations in more detail:
Business application
Set your strategy. What is the firm trying to achieve, what are the specific goals and objectives and how will you measure the success of this initiative?
Documents and document templates
You have a set of standard precedent templates and have identified a strong business need to automate them. Do you have final versions of your documents? Are your documents in the best condition possible — up-to-date content, language, house style and cross references?
Executive sponsorship and change management
Plan your business change roadmap. Identify what the overall plan and direction of travel is for transforming the way in which your business currently works and what the new model of working will be. Identify your key executive sponsors and change champions who will help you promote the programme and solution internally. Determine your project team and steering group structures. What resources are required?
Communications
Map out a clear communications plan including timelines and delivery channels to support roll out and internal promotion of the solution. Define any key activities that might need to take place, such as internal case studies, demonstration events and roadshows.
Training
Identify your target audience for the initial phase. What training and briefing requirements will the audience have and what internal resources will be required to support the training process? Some training examples include: training to understand the automation engagement process, basic training on using the solution.
Evaluation and success
Clearly define evaluation criteria for an initial proof of concept/small scale roll out. Schedule regular sessions to review progress against goals and objectives and implement changes to process where required. To help get you started we've developed a business case template which broadly covers the topics mentioned above.
"It's important to have a sound idea, but the really important thing is the implementation."
We've all been witness to it before. A new initiative, programme or tool. Promising to revolutionise the way we work. A big launch announcement. A week of internal promotion. And then we never hear of it again as it dies a slow death due to poor implementation.
Implementation of document automation solutions is no different. Successful implementation is essential to automation being fully adopted and utilised by the business. Many automation solutions have failed to be fully utilised across the contract lifecycle simply due to implementation issues.
Once you have selected your vendor and have been through any pre-implementation activities, you will start the implementation project. Document automation implementation is a very collaborative effort, involving a number of key stakeholders from the business as well as the solution supplier. Each supplier will often offer their own project plan. But to help you better understand the steps you need to take and who from the business has a role to play, we've outlined a list of general key project roles and implementation project milestones.
The Project Team
The following roles are recommended for the implementation project, multiple roles may be fulfilled by one person.
Central Project Team
Business Sponsor – A senior or executive member of the organisation who can provide global authority and support.
Author(s) – The central interface with individual practice area leads. Responsible for liaising with practice area groups to select, prepare and automate precedents and prepare for launch. Will also be required to engage with the Solutions Supplier for feedback during the
migration project.
Administrators – Individuals responsible for the configuration and maintenance of the system. This is not an IT role, but for elements of data draw from other systems requires interfaces to technical teams.
Senior Technical – Provides a central interface to infrastructure and integration resources. Manages feedback from the Project Manager on technical projects.
Project Manager – The key project overseer who will work with the Solutions Suppliers in delivery and report up to the Seniors and Sponsors. They will be needed to draw together the various document and stakeholder elements from the law firm for the project.
Communications Manager – Responsible for approving and confirming communications around the project are appropriate and ensuring a launch communications plan is in place. Typically combined with the project manager role.
Practice Area Project Team
The below roles will be held by many individuals over the course of the project as different practice areas are included in the roll out. For each target practice area, we recommend an automation steering group is formed of these core roles to ensure each practice area is enabled for automation. They may, during their area's implementation, attend either weekly catch ups, or specific area calls.
Document Owners – Individuals able to provide legal expertise (document, process and reporting) and output review. Prepares document briefs and liaises with the Authors.
Department Head – For the current document/department an individual able to provide sign off on the final agreed template for automation and final output for release to users.
Acceptance Testers – Individuals from practice areas who will provide feedback on outputs for the Authors.
Technical Liaisons – For deployment requirements or integrations provides technical expertise and ensures local action delivery where a practice area has specific requirements.
Solutions Supplier – roles and responsibilities
These are roles/expertise that you should look out for at your chosen supplier.
This expertise is required to support a successful implementation.
Account Director – Provides supplier oversight and an escalation point for the law firm around any element of project delivery.
Customer Success Manager – Provides overarching project success and departmental criteria management. Will work with the senior team at the law firm as a point of product and account responsibility. Provides support and best practice in elements of change management and communications planning.
Services Project Manager – A senior service delivery consultant who will project manage, plan and document the automation, configuration and deployment requirements.
Automation Consultants – Team members responsible for delivering automation and any further automation services required, and configuration during the project.
Systems Engineer – Responsible for the deployment and technical guidance around the system and its integrations.
Integration Advisor – Provides initial guidance and ongoing advice to parties developing integrations with the document automation system.
Key implementation milestones
The implementation schedule and stages can vary, depending on the solution provider, size of the firm or organisation and complexity of the document process being automated. With that in mind, we have included a sample Thomson Reuters Contract Express implementation time-line. We  recommend checking with your shortlisted suppliers to see what implementation guidance they provide.
Changing how an in-house team creates contracts means a huge shift in mind-set for some lawyers, and getting this right is crucial for document automation to succeed. Change like this doesn't just happen; it needs a strategic approach and buy in from stakeholders.
Change management consultants identify four principles as essential for success:
Employees who see the point of the change, and agree with it, are more likely to get on board: Change starts with the individual — not management, the department or the team. If the individual doesn't believe in the overall purpose of the change, the mismatch in their beliefs and actions will lead to conflict and inaction. Make goals explicit and measurable, reinforce them, and help people understand the role they play in achieving change.
Accompany the new behaviour with recognition and reward systems: You need both the carrot and the stick. The latter is no problem for law firms to implement, but the former takes work. Making explicit the change's rewards and personal benefits for individuals — such as new skills, opportunities for advancement and participation in strategic goals — will make that change more likely to happen.
Prioritise the skills employees need to adapt to the change: The law firm must invest time and resources into training employees in the right skills to adapt to the change. Without the skills required to maintain the new way of working, employees will inevitably default to what they did before.
Role models within the organisation also need to display the new behaviour: Change champions are a must at every level: employees who 'walk the talk' have to act as role models for the rest of the firm, visibly tying adoption to success. If employees see colleagues at their peer level achieving relatable success with the new tool or system, they're much more likely to adopt too.
For in-house teams adopting document automation, successful change management is often driven by the goal of adding real value to the business. Vicky Lockie, former Associate General Counsel at Pearson, has overseen various process changes involving technology. She advises that "the business is constantly changing; we need to continue to evolve to meet those changing business needs. It's important that we don't think that structural change is fixed". Behind the big picture of any technology implementation are real people — managing the impact of change on each of them is crucial to its success.
Key change management take-aways
Change management is understood to be a critical success factor in any software implementation. Many organisations may face challenges in implementing such a solution, particularly where business areas perceive it will result in an increased workload.
We recommend investment in a proactive plan for communicating change and managing stakeholders throughout the organisation. In addition to defining and ensuring adoption of new processes, positive messaging and support will be critical to cultural acceptance of the new solution.
Core activities that are key to ensuring delivery
Identifying and mapping stakeholders: Assess the nature of each stakeholder's influence and importance.
Define internal value proposition: Map business strategy and objectives to strong, meaningful internal value proposition.
Guiding change leaders: Identify key sponsors and compile sponsor toolkit.
Champion programme: Best practice guidance and structures for implementing business champion programme.
Communications delivery plan: Map best resources and available channels (case studies, emails, etc.) to a detailed delivery plan with assigned responsibility and ownership.
The four common responses to change
Top tips to help people become navigators
Top tips for successful change management in legal
As you now know, legal document automation helps you automate the creation of complex legal documents, dramatically reducing the effort, time, and costs involved with drafting — improving consistency, reducing risk and allowing lawyers to focus on higher priority tasks. Legal document automation is no longer only for the exclusive few, it's now a crucial tool for both in house and private practice, no matter their size.
With this guide, we hope that we've demystified document automation and provided valuable information, tools and guidance to help you along your document automation journey, from understanding the benefits and jargon through to purchasing and implementing a document automation solution.
Contract drafting, automation and management software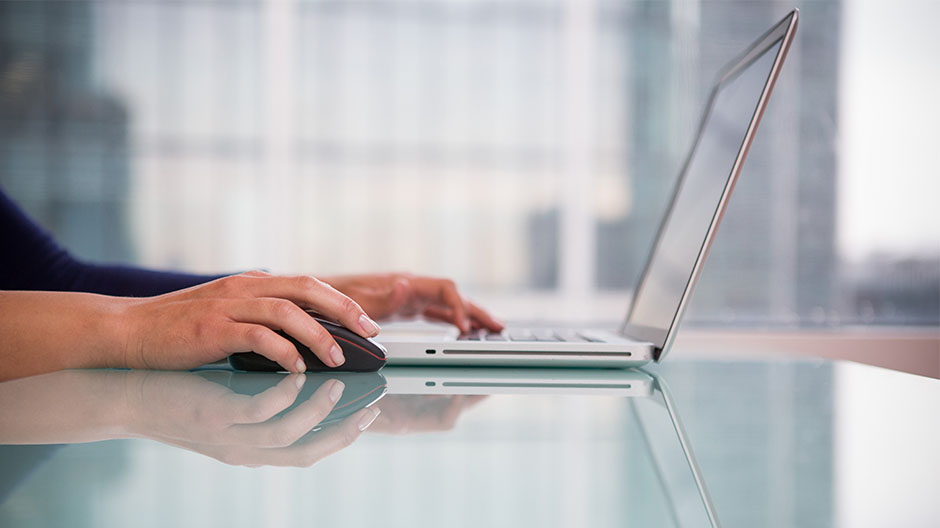 Contract Express is the document automation software from Thomson Reuters, trusted by legal professionals across a variety of sectors to generate standard legal documents from easy-to-use questionnaires. By automating your documents you reduce delays, costs and risks inherent in manual drafting.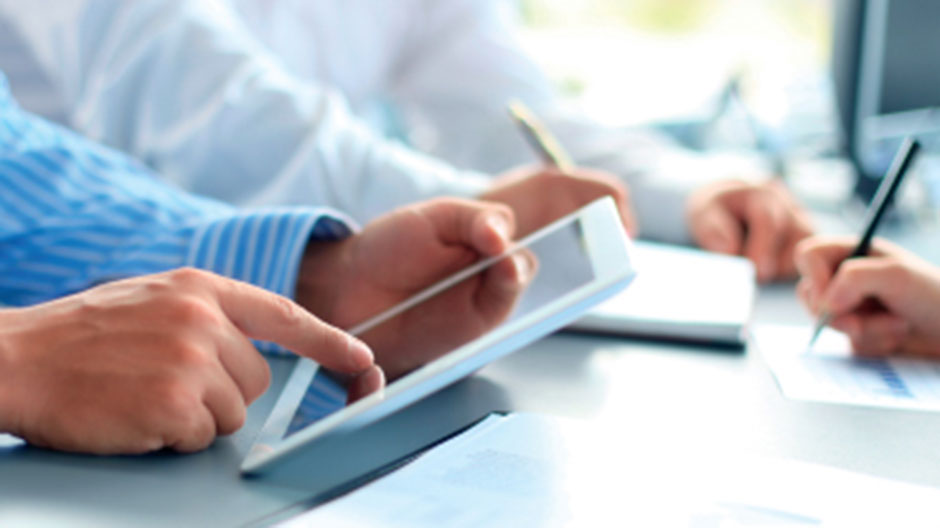 Drafting Assistant puts research, analysis and drafting tools right at your fingertips within Microsoft Word. It helps you draft high quality legal documents by alerting you to missing defined terms, errors in references to cases/legislation and inaccurate cross references. Drafting Assistant is integrated with both Practical Law and Westlaw UK.