How can you anticipate the future of the legal profession?
Horizon scanning prepares you for what the law going to be. It is an organised formal process of gathering, analysing and disseminating value-added information, including upcoming regulatory and legislative changes to support decision making and strategy.
Navigating legal uncertainty
In an ever-changing legal climate and with major events like Brexit in motion, you need to anticipate legislative and regulatory changes and their impact on your firm and your clients.
Horizon scanning helps you identify what the law is going to be, and put this to your strategic advantage.
What is horizon scanning?
An organised formal process of gathering, analysing and disseminating value-added information, including upcoming regulatory and legislative changes, to support decision making and strategy.
Benefits of horizon scanning
Future-proof advice
Understanding the future state of the law and how to influence it, helps in-house counsel, planning future projects, law firms focussed on client care, and the Bar in keeping on top of specialist subjects.
Mitigate risk
Protect yourself from future risks including project cost expansion or failure, by monitoring potential future legal and regulatory change.
Identify competitive risk & opportunity
Scanning future de-regulatory plans allows you to identify and plan for potential opportunities of influence that you or your competitors could take advantage of.
How can horizon scanning legislative and regulatory change help mitigate risk?
Consider a new commercial development of shops or office space. Potentially one of the most significant risks to its success will be the risk that legal or regulatory change occurs over the course of development that significantly affects the costs.
For example, new health regulations requiring all fast food outlets are only accessible via an assault course that takes 30 minutes might significantly impact the cost of developing a food hall in a shopping centre.
Whether it be changes to health standards, planning laws, or the introduction of new charges, future changes to the law or to regulation can make a considerable difference to the cost assumptions made two or three years prior.
Whether you're an in-house counsel advising the board, a solicitor watching out for problems that might affect your clients, or in a chambers that regards itself as leading  the Bar in a particular area, you need to look ahead.
"Increasingly in the de-regulatory age, it's important to be looking for things that you're assuming you can't do today, which you might be able to do in five years' time."
Horizon scanning for in-house
Paysafe Group provides end-to-end online payment solutions for businesses and consumers. Their use of horizon scanning to adapt their business strategy has placed them at the forefront of the UK legal industry. Led by Deputy General Counsel, Tim Waller, their in-house team takes advantage of upcoming regulatory and legislative change in two ways:
1. Educating regulators on the potential impact to industries in the hope of influencing the change.
2. Acting in a dynamic manner, adapting and developing their business strategy.
The Paysafe horizon scanning approach
Paysafe began horizon scanning in late 2015, implementing a new structure which incorporated two teams.
The in-house team
A day-to-day in-house team who deals with commercial contract issues.
The strategic regulatory team
A newly created team, with two main objectives: scan for strategic regulatory change which is going to affect the business and to educate and lobby governments and regulators to influence that change.
Horizon scanning has given Paysafe Group a critical edge, providing them with the greatest possible lead time in order to be able to seize opportunities.
"If your legal team has to concentrate on the day-to-day matters, you're not going to have time to be able to lobby government and regulators to influence change that keeps on coming. And that has really been an advantage."
Anticipating regulatory change is vital in the tech industry
Over the last number of years, the legal industry has seen a substantial increase in regulation coming into force. Understanding how it will affect their business is vital, as regulatory change often necessitates tech development.
Developers need time to develop solutions which comply with regulatory changes. So Paysafe must either adapt current products or build new products to seize opportunities. This requires a lead-in time of up to 1 to 2 years in order to co-ordinate with internal stakeholders, such as tech and product teams, and then to set the new direction.
Planning for change
During this process, the in-house team will mediate between regulators and internal stakeholders. Externally, they will speak to payment systems regulators about how they can implement a change, and internally to in-house tech and product teams, to describe what changes need to happen.
Tim is quick to point out that a lot of the work around taking advantage of regulatory change is done well in advance of any announcements. It's all about building relationships with regulators and talking to them about your business, to make sure that they are considering your challenges.
"It's so important to know what's coming a year, 18 months, 2 years down the line because that's how long it takes to plan."
Working with regulators to influence change
The impact of the potential change will dictate when the lobbying begins. If it's business-critical, then Paysafe are often there the next day. According to Tim, regulators are getting much more interested in responses from business like Paysafe, and they're seeing a change with how regulators approach businesses for their input.
The approach taken by Paysafe is unique within the UK legal industry, but the benefits they've seen so far have played a significant role in their success. Tim believes that the regulatory team is only going to grow, which is evidence of the business support  for the initiative and for horizon scanning.
"You start the conversation by bringing the regulator up to speed on what your business does. We bring in our commercial directors to explain our business models and so that they understand commercial rationale behind our products. This is very helpful to us because when HM Treasury is shaping legislation, when the FCA is implementing legislation, they'll be thinking about how that legislation will be hitting businesses like Paysafe."
Discover more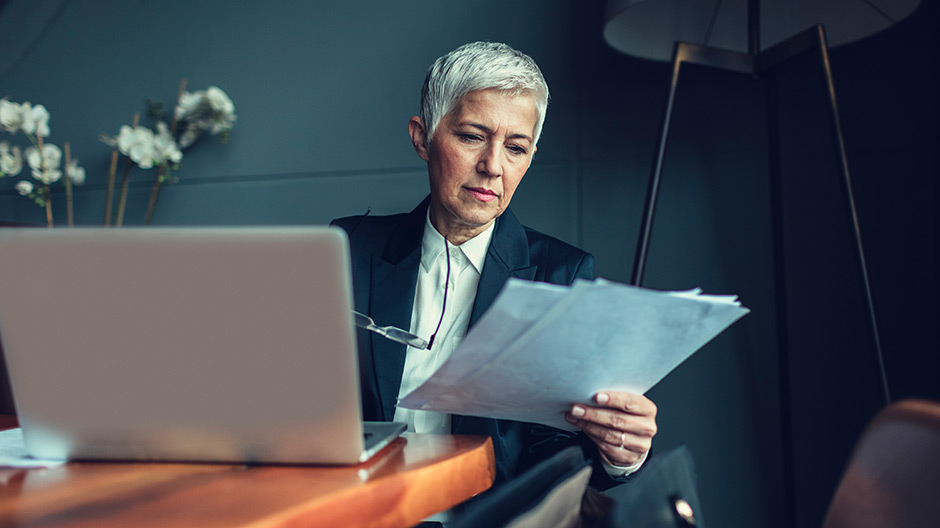 Discover our horizon scanning solutions