Improve productivity with streamlined collaboration
Keep your staff informed, communicate easily, collaborate on documents, and manage tasks with an entirely new way to work.
Quickly and securely transfer your files
Instantly and securely share files, create and edit content, post videos and articles, track projects, have discussions, and much more – all in one unified, online space.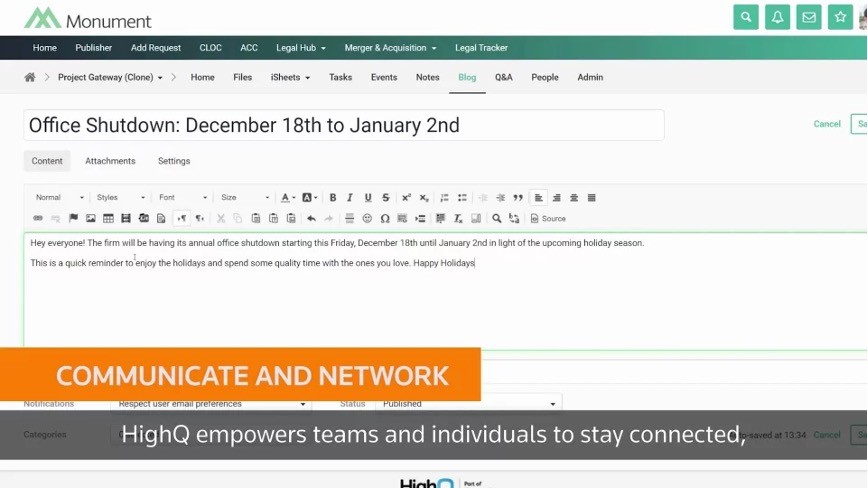 01:11
Stay networked and engaged
Seamlessly collaborate with people inside and outside your organisation. With HighQ, you'll see immediate benefits, including a fast transfer of information and a more connected culture.
Keep projects on time and on budget
Social collaboration means more information is shared in real-time. It increases efficiency and keeps your teams more closely engaged for faster production and increased efficiency.
Discover an enterprise solution for syncing personal and team files for offline use, transferring large files, and easily sharing secure links.
Read this case study to see how HSBC turned to HighQ for a new knowledge management strategy and online tool to improve collaboration and encourage a culture of knowledge sharing and continuous learning.
Switch on collaboration
See how your legal department can strengthen team collaboration with HighQ