Westlaw UK: The people behind the content

Westlaw UK: The leading legal research service
Westlaw UK is a dynamic, ever-growing and easily searchable source of case law, legislation, news, legal journals, commentary, current awareness alerts and EU legal materials.
The people behind the content
We're proud to employ the best legal editors in the business.
Meet some of the team that works tirelessly to get the best content on Westlaw UK in the fastest possible times.
Our editors share their insights on why our customers trust Westlaw UK for up-to-date, authoritative and actionable content that gives them bulletproof confidence.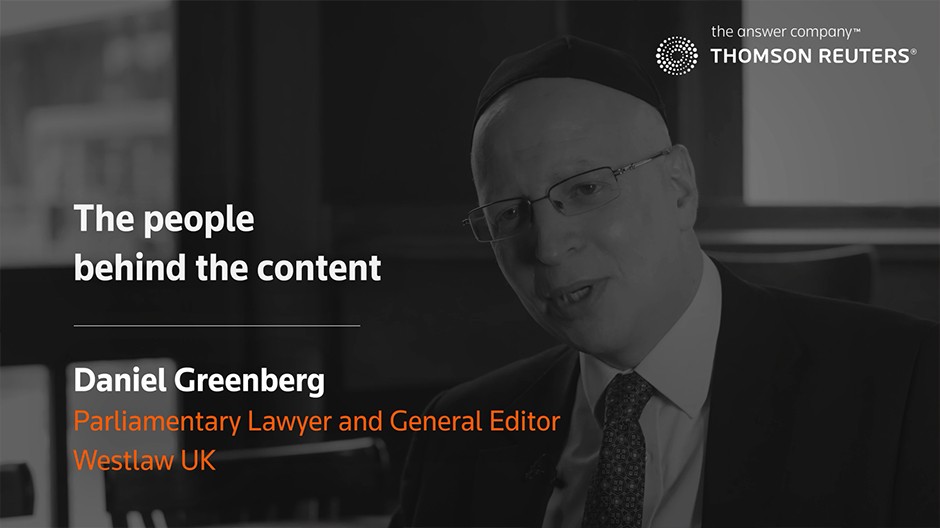 01:31
Westlaw UK provides us with up to date case law and legislation, which is imperative in giving accurate advice to clients. Westlaw UK is of greatest benefit to the Council's Legal Services, particularly with the ease in which it can formulate its advice when providing a service to other Council departments. Westlaw UK will undoubtedly benefit the Council overall.