Cloud-based billing management
eBillingHub
The world's leading e-billing solution for law firms
One hub. Countless benefits.
eBillingHub is the pioneer and leading electronic billing solution designed specifically for law firms to help them prepare, submit, track, and manage electronic invoices to improve and streamline billing processes.
Automate tasks. Eliminate errors. Get paid faster.
Our intuitive web-based e-billing application means your firm can transform your e-billing process in just 30 days. Start using eBillingHub to securely consolidate all your e-bills into a single, familiar interface that is highly flexible and scalable for the way your law firm does business.
Avoid e-bill write-downs and write-offs by automating submission capabilities with all major matter management systems.
Support complex billing scenarios through easy invoice creation, batch processing, split billing, and multi-payer invoicing. Eliminate billing errors prior to submission with powerful prebilling validation features.
Identify sources of under-billing and gain real-time status tracking and revenue predictability with critical billing management metrics.
How to utilise eBillingHub
See how eBillingHub connects to other platforms and vendors.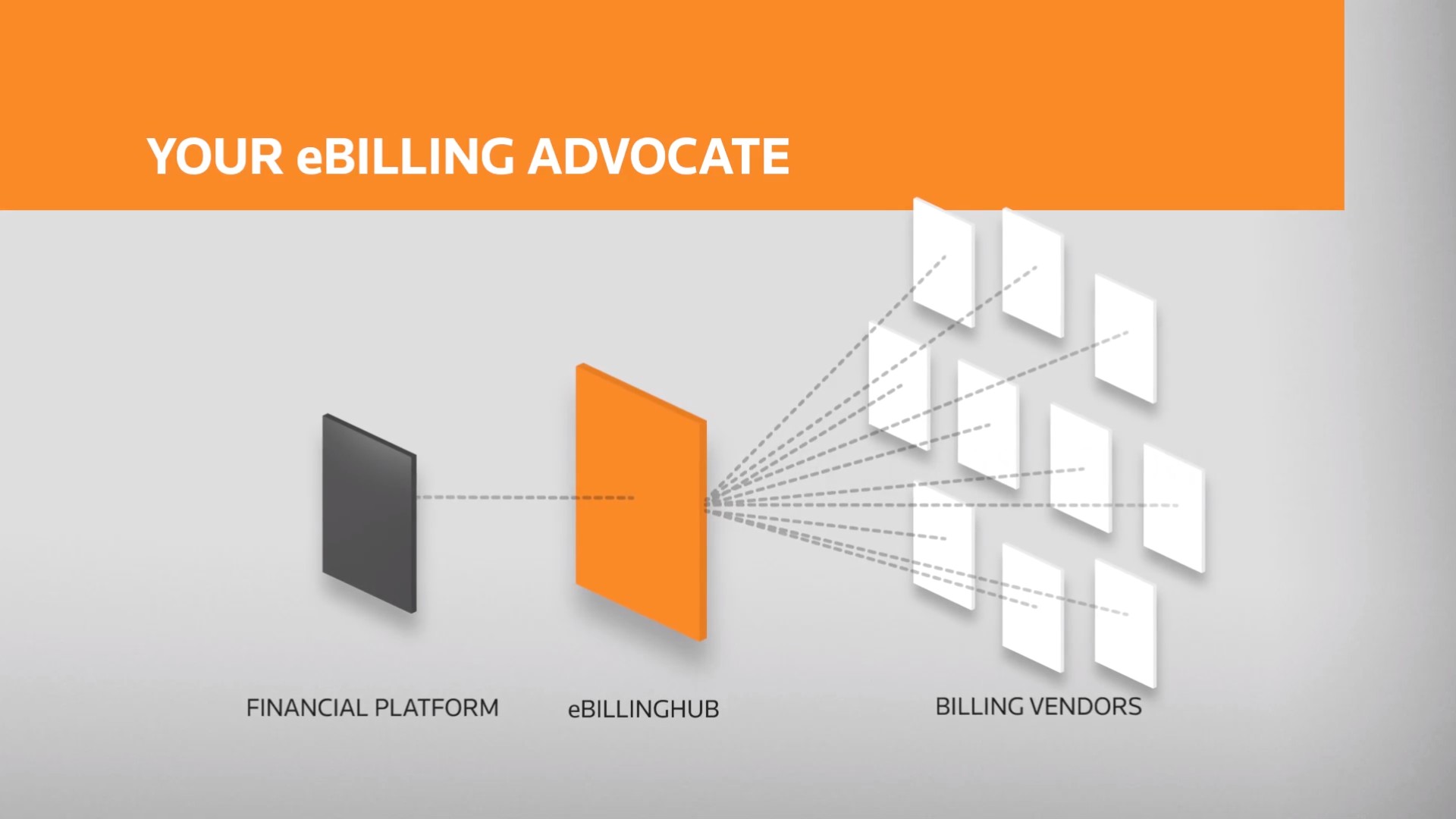 02:29
Deliver billing data that's most valuable to your firm
Quickly view billing status in easy-to-read graphical reports that replace table-only reporting
Pinpoint billing issues and rejections to improve electronic billing
Drill down into insightful details on operational metrics in a matter of clicks and evolve future reports based on the data that matters to you
Share overall billing health with C-levels through easy-to-obtain snapshots of important data to quickly pinpoint billing issues and guide leadership on solutions
---
Track all client invoices across all vendors
Easy invoice creation and active invoices
Easy invoice creation meets the specific requirements of each of your clients
Powerful validation against outside counsel guidelines identifies errors before bills are submitted
Batch processing, split billing, and multi-payer invoicing support complex billing scenarios
---
As opposed to taking our billing staff as long as an hour to manually develop a single bill, the process now takes a maximum of 15 minutes with eBillingHub.

Cloud-based billing management
Simplify your e-billing today
Get started by requesting your free demo of eBillingHub