Knowledge of 600+ expert editors worldwide at your fingertips
Now with deeper insights and better answers faster
Reasons to rely on Practical Law
23,000+

resources covering 28 practice areas and 5 sectors

600+

global experienced editors keeping you up to date

240,000+

global hours of content reviewed by our editors in 2020
Learn how Practical Law can help
Navigate new or unfamiliar areas of law with Practical Law so you can get the answer quickly and apply it with confidence. Now with a more powerful, dynamic Practical Law content experience, further unlocking the power of Practical Law expertise.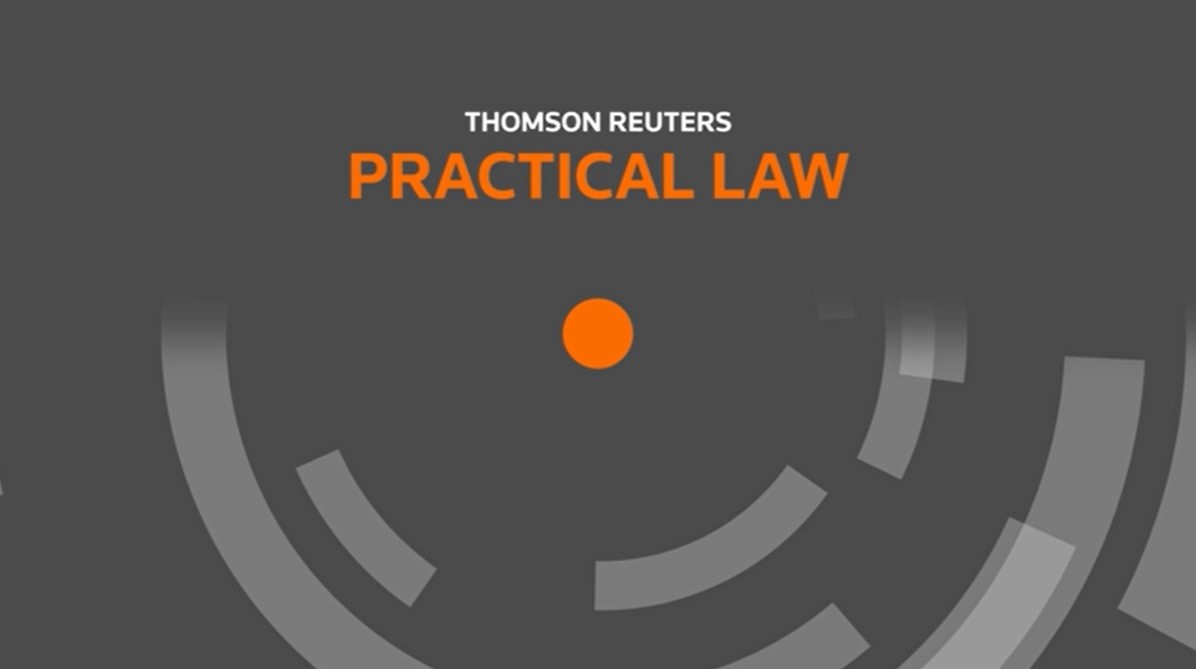 03:12
Discover time-saving resources for today's legal professionals
Clear, up-to-date explanations of the law and how it applies in practice. Cover all major practice areas with quick guides and overviews or detailed guidance.
Reliable and trusted market-leading standard documents, clauses, letters and court forms for a head start when drafting.
Quick-reference reminders for use in common transactions to ensure you've covered everything.
Customised alerts delivered direct to your inbox covering the latest legal updates in your practice area or topic written by our experienced editors. Track key legislation, cases, dates and other developments.
Our editorial team is available to answer your legal queries through our Ask service. Ask a question, get help finding a resource and see what your peers are saying. We take on your feedback to further evolve and refine our resources.
Make it easy for clients and colleagues to understand core phases and tasks in a legal matter with links to key resources and customise your map to meet your needs with Dynamic Tool Set.
Visually navigate through Practical Law's collection. Get the complete picture of your matter and identify issues you may have missed so you can complete your research faster.
Compare multi-country information faster. Create custom charts that answer key questions across countries, so you can explore the topics and data points that matters most to you.
Search, compare, and analyse agreements and public filings that have been summarised by our experts. Create data-driven insights and visualisations to analyse and share market trends.
Practical Law has key resources including overviews of the UK-EU agreements and practical guides to the creation, amendment and interpretation of retained EU law
 
Arbitration

Agriculture & Rural Land
Business Crime & Investigations
Capital Markets
Commercial
Construction
Corporate
Data Protection
Dispute Resolution
Employment

Environment
Family
Finance
Financial Services
IP & IT
Life Sciences
Local Government
Media & Telecoms
Pensions
Planning

Private Client
Property
Property Litigation
Public Law
Restructuring & Insolvency
Share Schemes & Incentives
Tax
Energy
Financial Institutions
Heavy Industry
Life Science

Technology, Media
See how Practical Law can benefit you
Try Practical Law free for 7 days and get full access to all resources like practice notes, standard documents, and checklists. No credit card is required, cancel anytime during the trial period.