Image Credit: REUTERS/Kai Pfaffenbach
At the recent CLOC Global Institute event, one panel discussed how legal operations professionals were impacting how law departments are approaching their business.
For years now, the legal profession has been experiencing significant change, and the global pandemic only accelerated that change. Today, it seems like the industry is in hyper-growth mode in the evolution of legal services both in-house and at law firms—and a key driver of this is the legal operations teams.
This evolving and vital function within many corporate law departments is propelling a seismic shift that is taking the form of strategic planning, financial management, project management, and technology expertise. All which enables in-house lawyers to focus on what they were hired to do—practice the law.
In a recent online panel discussion at the Corporate Legal Operations Consortium (CLOC) annual event, Legal Operations of Tomorrow: The General Counsel Perspective, a panel of in-house counsel discussed the importance and impact of legal operations and how each general counsel personally made it a focal point within their departments and will continue to do so into the future. The forward-thinking panellists described the changes they are witnessing within their departments, including modifications to the legal business pricing model that challenges the familiar target of the billable hour.
Next big shift for legal departments
Indeed, the billable hour continues to be a point of contention for corporate law departments. While some experts have advocated for expanding timekeeping to corporate law departments (a seemingly unpopular proposition), one panellist suggested abolishing the billable hour and timekeeping completely for law departments. "One area that definitely needs change is the billable hour", says Rachel Barnett, Chief Legal Officer of securities exchange IEX Group. "It is archaic, it creates the wrong incentive, it drives inefficiencies, and quite frankly no one likes it", Barnett said, adding that in-house lawyers don't like it because it forces them to keep track of their time to the minute; and general counsel don't like it because it makes them purchase time and review reams of billing records.
Besides, value isn't tied to some arbitrary number, Barnet explained, and time doesn't reflect quality, execution, or deliverables. Spending a lot of time on a matter doesn't mean that time was well spent, she said, adding that hourly billing doesn't align with client objectives, and most importantly, it is a roadblock to the efficient use of legal technology.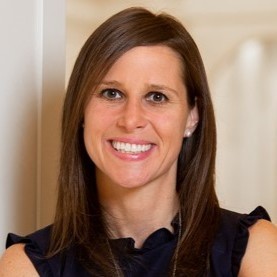 Rachel Barnett, CLO of IEX Group
So, if not the billable hour, what is the way forward? Panellists agreed law departments should instead be judged on what they've accomplished and whether their work achieved the result required. Further, legal operations teams can use technology to enable in-house attorneys to get the work done in the most efficient way possible, regardless of the time spent. "Measuring the cost of legal work and pricing out the deliverables isn't rocket science". Barnett noted. "We know how much a trademark filing or a patent filing will cost."
Instead, the future of legal will see law departments designing their services around deliverables, objectives, outcomes, and partnerships with the business—with legal ops paving that path forward.
Embracing legal ops professionals
Given this insight, what is the vision of legal ops for the future? And, what's the right mix of people—lawyers, tech experts, or business savvy professionals—for the legal ops team?
Amy Fliegelman Olli, Executive Vice President and General Counsel at cloud computing company VMware, said she is certain that legal ops is one of the best functions ever created for the industry, and it will continue to grow. "I've seen lawyers and non-lawyers in these roles, and I don't think it matters", Fliegelman Olli noted. "Their background and willingness to learn is what really matters for the team."
More importantly, having a legal ops team dedicated to analysing data and implementing new technologies takes lawyers out of the habit of making decision based on gut feelings alone. Legal ops "makes us more impactful to the business", Fliegelman Olli said. "And legal ops look across the board at all of our operations, making lawyers more effective and relevant to the business."
Amy Fliegelman Olli, GC of VMware
As corporations scale their businesses, the legal department is generally seen as a cost centre; however, having an operational person reaching across the business can help general counsel gain a holistic perspective in growing the firm and change that perception.
"It is almost like bringing in a non-lawyer or 'recovering' lawyer as a COO", explained Mark Cho, General Counsel and Chief Compliance Officer at B Capital Group. That expansion will come faster than people realise because law departments will start asking why they don't have someone thinking about the business side of law, including operations and growth. In many cases, hiring a legal chief operating officer may be the answer.
IEX's Barnett agreed, saying that a corporate law department needs to be run like a business. "At the end of the day, legal operations is the single best way to modernise the legal industry—and it is coming," Barnet said, noting that the Big Four accounting firms are already creating legal technologies in this space. And if traditional law firms don't adapt and adopt, they may find themselves in a position where others that do adapt will fill that void, Barnett added.
Mark Cho, GC & CCO at B Capital Group
With respect to all of these changes—the billable hour, improving client relations, and budgeting—much of it is tied to a department's understanding of how to utilise its legal ops team and the enabling technologies to make the department more efficient and effective. For example, legal ops could take the lead in creating a database or knowledge management system powered by artificial intelligence that contains the collective knowledge that exists within the department, such as a commonly used clause in a contract. Indeed, in many ways such as this, legal operations can drive key initiatives and maximise efficiencies.
But will legal operations ultimately kill the billable hour? That remains to be seen to be seen, of course; however, law department leaders know change is coming, and in some cases, it is already here and is rapidly accelerating.
For more information on innovative legal technology, please click here.
Author: Gina Jurva, Manager for Thought Leadership in Corporate & Government at Thomson Reuters